Casa Blanca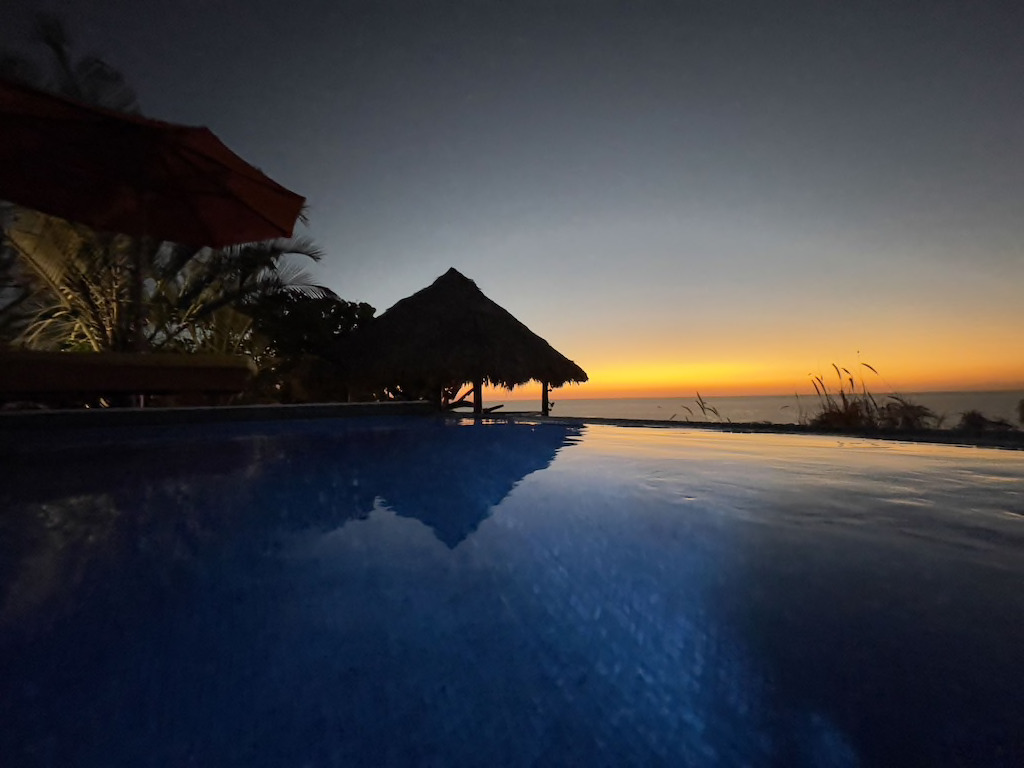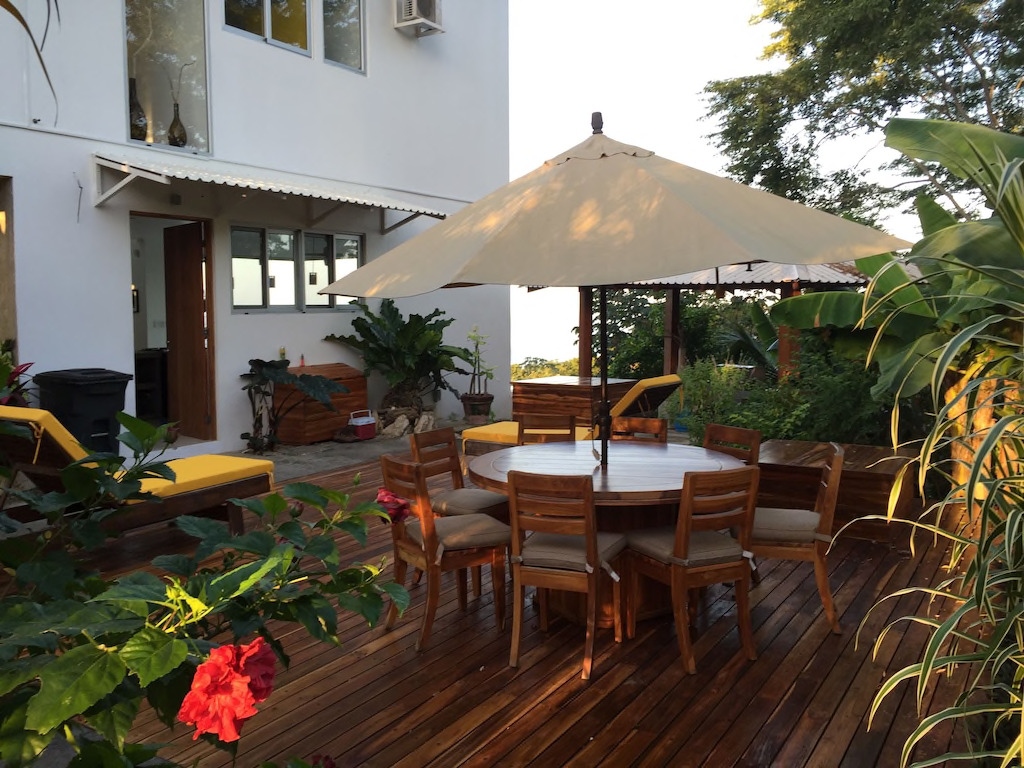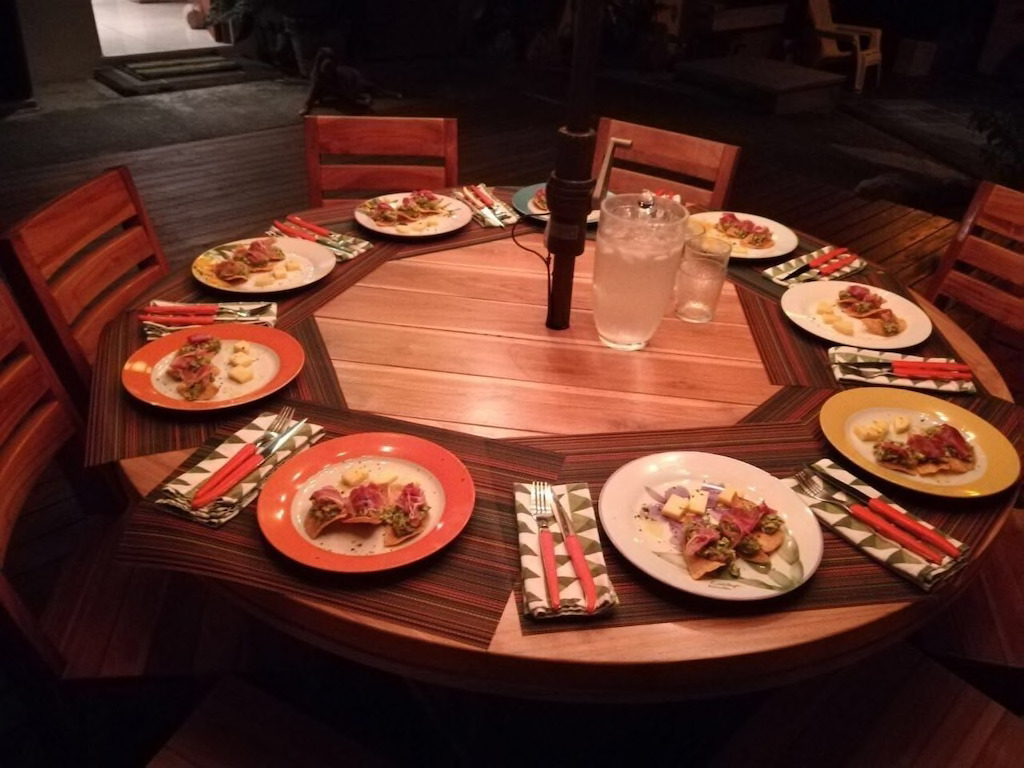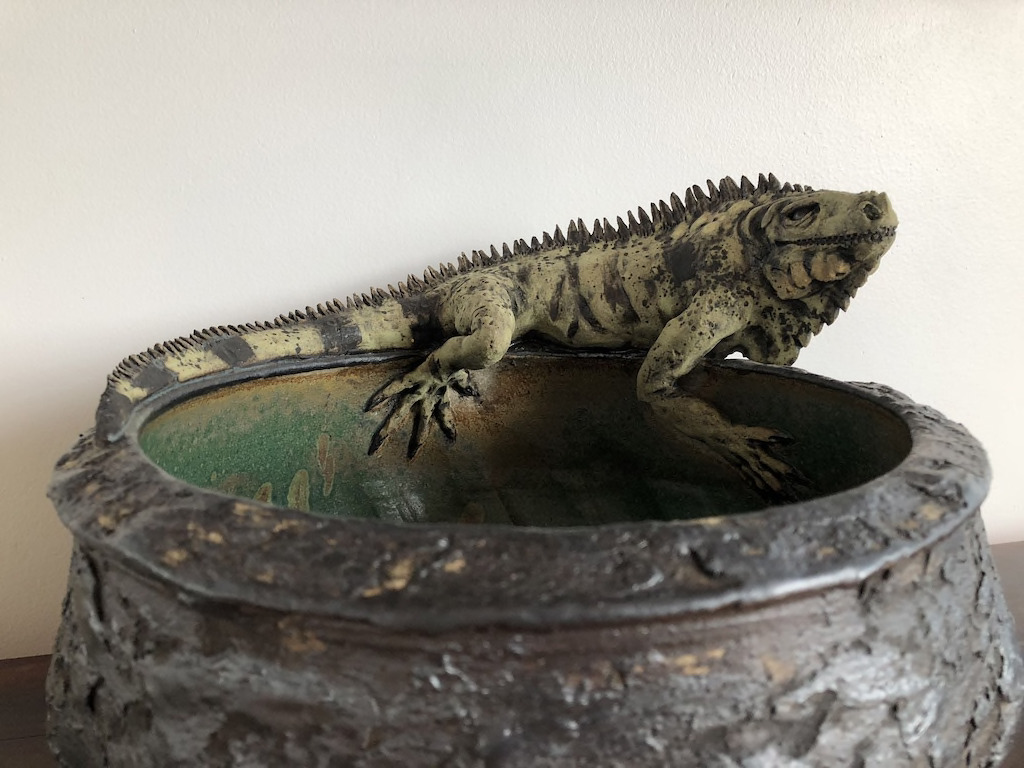 Description
When you want PRIVACY, Villa Casa Blanca allows a completely private SANCTUARY just for you, your family and friends - and with the most amazing views stretching from the Cabo Blanco National Park to Samara Beach with Sunsets that will leave you breathless. We are just a few minutes from the beaches and Santa Teresa. This Villa provides you complete privacy with NO neighbors. We are located just minutes away from all the restaurants and all the grocery stores. We can arrange all activities and have a house chef available to you (at your extra cost). We are the best Villa in the area with all the modern facilities. We are secure with a private gated house complete with a remote Gate Opener, Alarm System, and fences property.

You will have your private home without neighbors and with the most amazing vistas. Sunsets are magnificent as you sit in the pool or lounge on the terrace enjoy the end of the day. And then the stars! As we are not in Santa Teresa with all the lights, you can enjoy the amazing view of the celestial stars! This is privacy at its best! And being next to Cabo Blanca National Park, you have the benefits of all that nature brings to this area - monkeys, birds, ocelots, kinkajous, parakeets, Jaguaraundi, Toucans and so much more. It's like nature in your backyard.
See all the reviews from our guests - we are what we say we are and so much more! We provide a first-class service for our clients and tailor everything to their needs. Just ask! If you want a chef, a massage at the house, yoga lessons at our yoga cabin, and more, you just have to ask and we will arrange it all.

Casa Blanca is certainly one of the most desirable houses in Mal Pais/Santa Teresa:
Magnificent 22-meter Infinity Pool
Outdoor BBQ/Dining Patio with Seating for 8 with Sunshade Umbrella.
Separate outdoor Covered Pool Patio with Sunshade Umbrella, benches, and pool loungers.
Private Teak/Palm Thatched Massage/Yoga Cabin
Garden Path to the Lower Bamboo Garden - Tranquil
Garden Path through the Passion Fruit Archway - Great Vista
Garden Path to the Lower Jungle Area - Citrus and Fruits!
And a private outdoor gym with kettlebells, dumbells, pull-up/dip bars, and more.
And the gardens throughout are 14 years in growing with many fruit and many varieties of palms, heliconias, ginger - we've planted over 1,000 plants and many different varieties. It's a paradise for those who love plants..... and of course, the wildlife love it too!
Private Day Bed overlooking the Jungle with beautiful wind chimes.
Private Lower Nature Trail Seating area for great sunrise enjoyment or late afternoon privacy.
And yes, we have our own great WIFI throughout the Villa with Hi-Speed Satellite Internet. We are not dependent on local connectivity as we have satellite and it ALWAYS works! The house is equipped with Solar Power throughout so we have NO POWER CUTS. When the rest of the area loses power, Casa Blanca provides you with WIFI, TV/Cable, Fridge, Water, and necessary lighting.
If you need anything, just ask us and we can plan and set this up for you in advance if you like. Our Caretaker can help you locally with any rentals and activities.
Whether you want to swim laps or just drift in the pool, you will enjoy the serenity and quiet Villa Casa Blanca has to offer.... and with the sound of nature at your doorstep.
Casa Blanca is a very modern two-story house with four spacious bedrooms (all with amazing views) and three exquisite, Italian-tiled bathrooms - all the modern conveniences and designer touches that make each room something very special. The rooms have ITunes, Cable, TVs, Air-Conditioning, WIFI.
This modern house is just a few minutes from the Mar Azul Beach perched on the hilltop allowing you total tranquility with the most breath-taking views of the Pacific Ocean. Walk up to the third story Roof Terrace (complete with mini-bar) where you can sit and watch the monkeys and reach up and touch the fluffy clouds gently flowing overhead - and at night pluck the stars from the sky.
The House: We were one of the featured houses for 2012 in Central/South America for the Best Design. We are very proud of our architects - Isobel and Rebecca! They've truly designed something that suits the area but is totally modern and spacious - wood floor in bedrooms to be soft on the foot to polished granite floors downstairs making it a very modern look.
The Area: Mal Pais has a wonderful private Swedish Beach - Playa Seuco - nestled quietly next to the Cabo Blanca National Park Entrance. So, if you want to find that secluded beach, this is the place to go. But, there are many other beaches along the coast and each with it's own qualities: Playa Carmen, Playa Mar Azul, Playa Hermosa, Playa Santa Teresa, and Playa Manzanillo.
Just nearby is the Mal Pais Fishing Village where you can either get a boat and go fishing yourself or simply enjoy that catches of the day each morning and afternoon.... the fish are fresh and they will filet and prepare this for you you need.
There are plenty of local restaurants and grocery stores (about 6 - 8 pending season) to choose from. We also have an Organic Market every Saturday afternoon at Playa Carmen. And we have an Organic Grocery in Santa Teresa - GREEN WORLD.
And of course, the beaches are the best in Costa Rica (voted recently). Long, empty stretches of beaches with the best waves for beginners to intermediates. There are fantastic natural tide pools where you can relax and enjoy the warm waters of Costa Rica in peace.
The dining experience of the area ranges from typical Tico food to very special restaurants that serve a fantastic variety of cuisine - Mexican, French, Fusion Japanese, Asian Cuisine, Italian Cuisine, and much more.. We can provide you with a complete list of restaurants in the area. It changes from season to season so be sure to ask the Caretaker (or us) for the latest and greatest.
Activities: You will find an endless amount of things to choose from: Surfing, Swimming, Yoga, Paddle Boarding, Massage, Tai Chai, Capoiera, Hiking in the National Park, Zip Lining above the Montezuma Waterfalls, cliff diving at the Waterfalls, Tortuga Island where you can snorkel and scuba dive, fishing (fantastic and amazing fish), and much, much more.
Nothing is better than Casa Blanca in Mal Pais and Santa Teresa. You've arrived at the Villa that has the best views and the best facilities!
Availability
Checkin Available

Checkout Available

Not Available
Available

Checkin Available

Checkout Available

Not Available
Seasonal Rates (Nightly)
Select number of months to display:
3 Months
6 Months
9 Months
12 Months
Max
Rates
Season
Period
Min. Stay
Nightly Rate
Weekly Rate
Room Details
Master Bedroom
Toilet

|
Outdoor Shower

|
Shower

|
Sea View Room
Toilet

|
Outdoor Shower

|
Shower

|
Pool Room
Toilet

|
Outdoor Shower

|
Shower

|